Pregnancy Chiropractor Coogee
Chiropractic Care During Pregnancy
Many women experience pain and discomfort during pregnancy. This is not surprising since women must accommodate the increasing hormones, weight gain, postural adaptations, and fatigue that can create greater biomechanical stress to the pelvis and lower spine, which can lead to increased pain and dysfunction.
It is important to maintain pelvic balance and alignment during your pregnancy, so there is enough room for your baby to grow. Your expanded uterus may be pushing against internal organs, causing physiological stress. This, in turn, can trap various nerves and impinge upon structural and muscular systems resulting in a variety of pregnancy-related back, muscle, and joint pains.
Our chiropractors, Dr. Jessica Seebauer, Dr Madoc Hill and Dr Nicola Kilbee, have years of experience in caring for and adjusting women during their pregnancy to help them move better and feel better. Using the Webster Technique, a technique to enhance the biomechanical function of the lower back and pelvis during pregnancy. Many mums choose to benefit from Chiropractic care during pregnancy that may also help your baby get into the best possible position for delivery.
Contact us to schedule a consultation!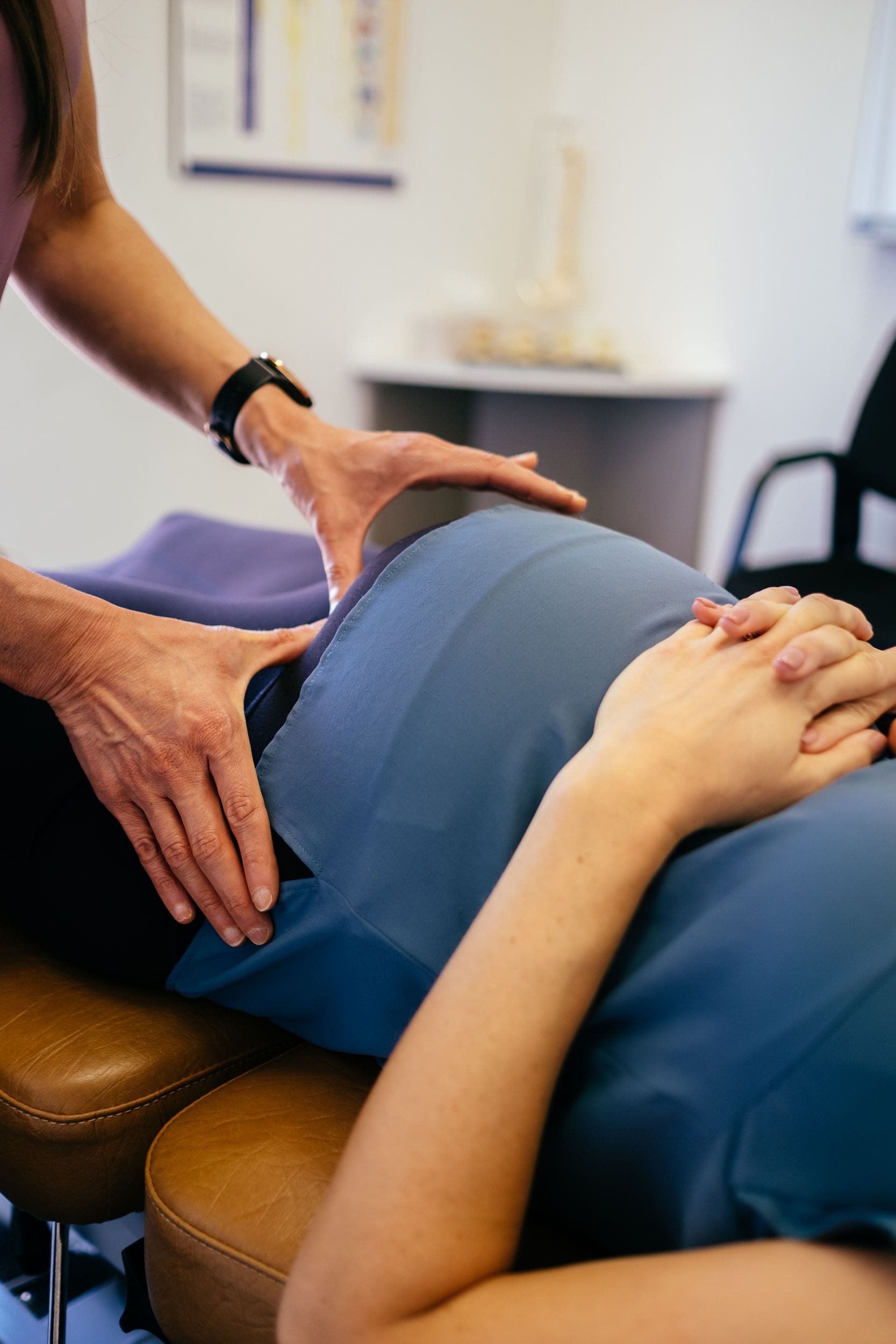 We welcome people of all ages and health requirements to our clinic, including seniors, pregnant women, children and babies.
At Coogee Chiropractic, our friendly practitioners work hard to ensure you receive clear and concise information about the treatment programs we offer.
We are conveniently located to service clients in Fremantle and further south. Visit us at Shop 1/237 Hamilton Road Coogee, WA 6166.