Athletes & Sports Chiropractor
Qualified Athletes & Sports Chiropractor
The focus of Chiropractic in sport is to provide management and rehabilitation of sports injuries, as well as to optimise athletic performance through the care of the neuromusculoskeletal system.
Sports chiropractic is growing rapidly nationally and internationally and is well established at many world-level sporting events, such as the Olympic Games and the World Games. Many of the top professional sports teams retain chiropractors on staff to improve the range of motion of their athletes.
Even minor chiropractic adjustments may lead to an improvement in a patient's range of movement and ability to walk, turn, bend over and run. The more active a person is, the better their overall health, the fewer the chronic conditions, and the more functional you can be!
Dr. Jessica Seebauer is a certified sports chiropractor, having obtained her post-graduate International Chiropractic Sports Science Diploma (ICSSD) in 2008. She has cared for numerous athletes at both local and international levels.
Contact us to schedule a consultation!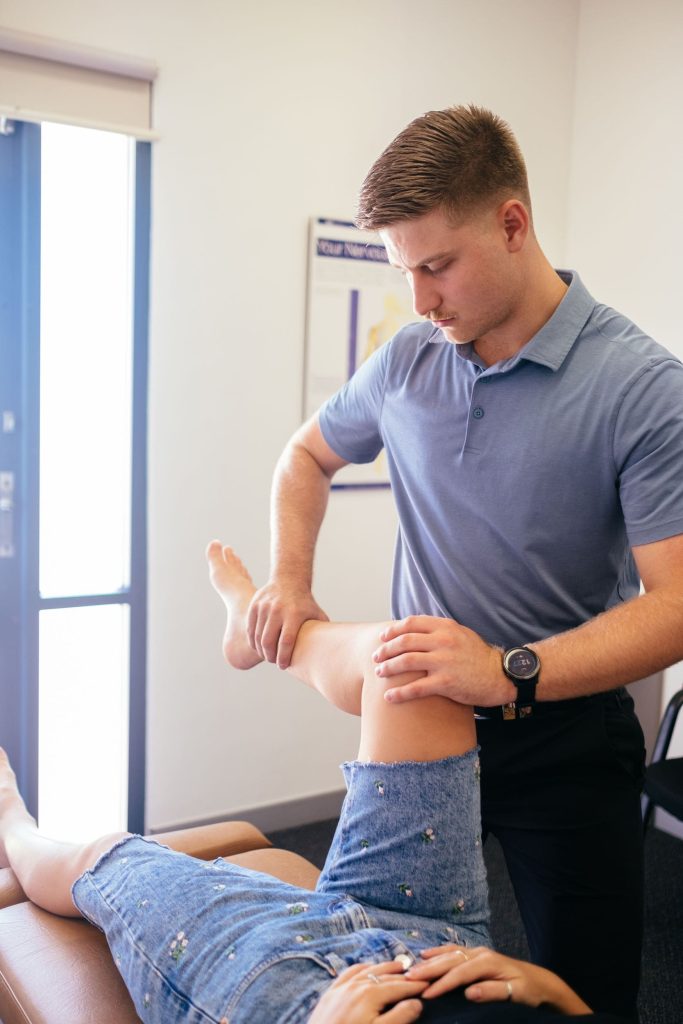 We welcome people of all ages and health requirements to our clinic, including seniors, pregnant women, children and babies.
At Coogee Chiropractic, our friendly practitioners work hard to ensure you receive clear and concise information about the treatment programs we offer.
We are conveniently located to service clients in Fremantle and further south. Visit us at Shop 1/237 Hamilton Road Coogee, WA 6166.