Coogee Chiropractic
Friendly, Professional & Family Focused
Situated in the convenient location of Coogee Plaza, our family-friendly practice provides high-quality Chiropractic care to help all members of your family perform at their best.
Chiropractic care is a unique, non-invasive, drug-free, holistic approach to musculoskeletal health. We focus on understanding the function of the spine and nervous system and how to diagnose and treat musculoskeletal conditions. Chiropractic adjustments are tailored to your size, age, and particular health issue.
Our Chiropractors have five years of university education and are government-registered and regulated health professionals.
We welcome people of all ages and health requirements to our clinic, including seniors, pregnant women, children and babies.
At Coogee Chiropractic, our friendly practitioners work hard to ensure you receive clear and concise information about the treatment programs we offer.
We are conveniently located to service clients in Fremantle and further south. Visit us at Shop 1/237 Hamilton Road Coogee, WA 6166.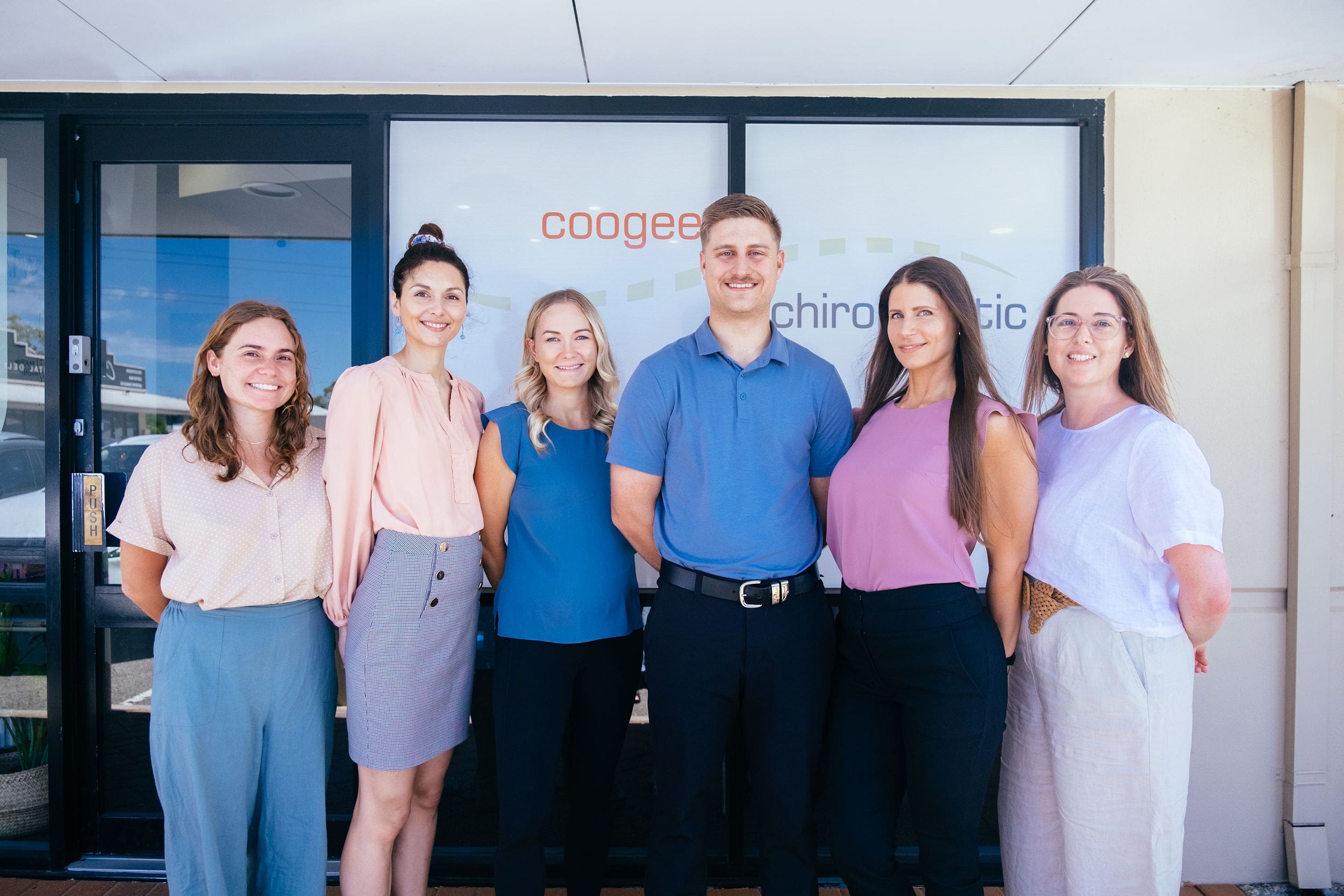 It is our mission to provide you with the highest level of evidence-based care in a professional, warm, and educational environment.
Performance isn't just for athletes, we all have to show up in different ways each day and perform at our best. We're here to help you do that. To make each day better than the one before.
We are a family-friendly practice providing expert Chiropractic care to the southern suburbs of Coogee, Munster, Yangebup, Fremantle, South Fremantle, Beaconsfield, Spearwood, Success, South Lake, Hammond Park, Atwell, and Aubin Grove. We are here to help you!